What to Expect in Worship
We gather in worship to find meaning and live more deeply. Worship creates connections within, among, and beyond us, calling us to our better selves, calling us to live with wisdom and compassion.
At Sedona Unitarian Universalist Fellowship, our worship is generally contemporary in music and style.
Elements of a typical Sunday morning worship service include:
Words of welcome
Lighting a flaming chalice, the symbol of our faith
A multigenerational segment, such as a "story for all ages"
Music, both instrumental and vocal and in a variety of styles
A time for lifting up the joys and concerns of the congregation
A meditation or prayer
Readings—ancient or contemporary
A sermon given by a professional minister, a guest speaker, or a member of the congregation
An offering, collecting financial donations for the congregation or for justice work in the community.
We hope you will join us Sunday mornings at 10 am.
---
In-person services and activities were suspended beginning in March 2020 due to Covid-19 safety restrictions. We resumed modified in-person services in September 2021. Safety protocols against the transmission of the virus will remain in place for in-person gatherings until further notice.
Please check for our online Services here and our SUUF Calendar here for other online activities.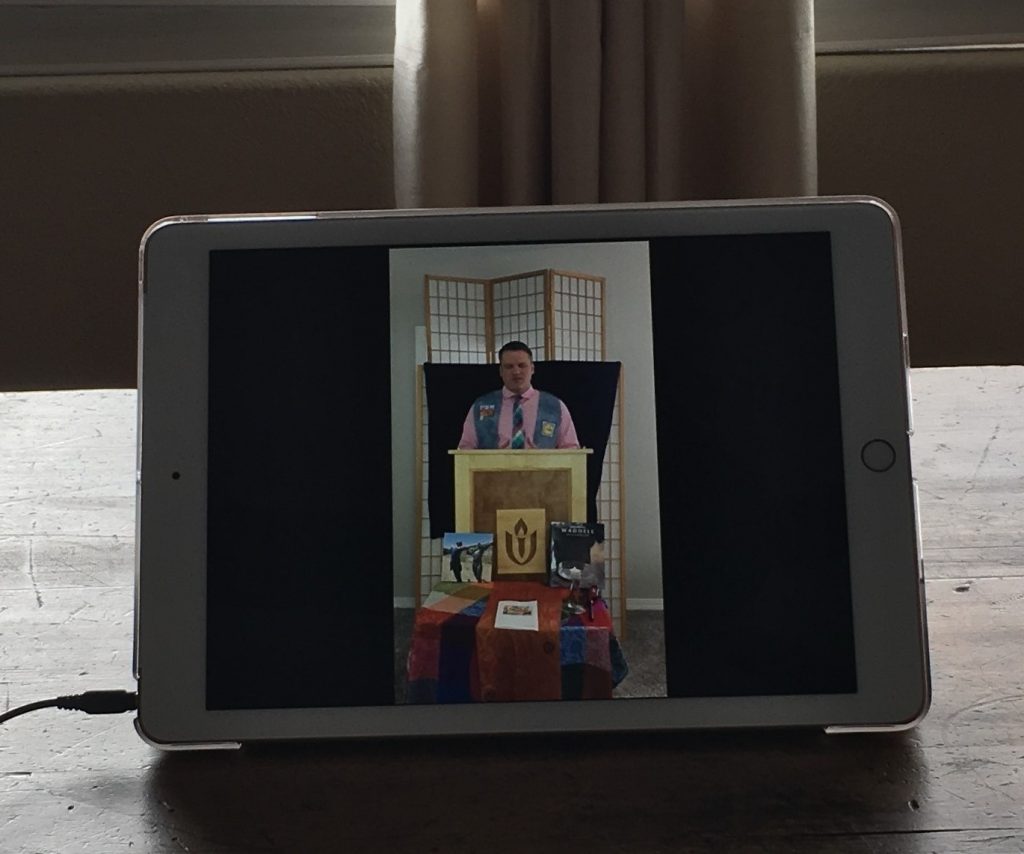 ---