Automatic Giving

Sedona Unitarian Universalist Fellowship
Automatic Payments
You can make a secured one-time payment from your bank account or a debit/credit card. You can also set up automatic recurring payments from your bank account or credit card. Automatic monthly payments make it easier for SUUF to budget, and ACH bank withdrawal fees are lower than fees for using a credit or debit card, which is also financially helpful.
Click here to initiate a single or recurring online payment.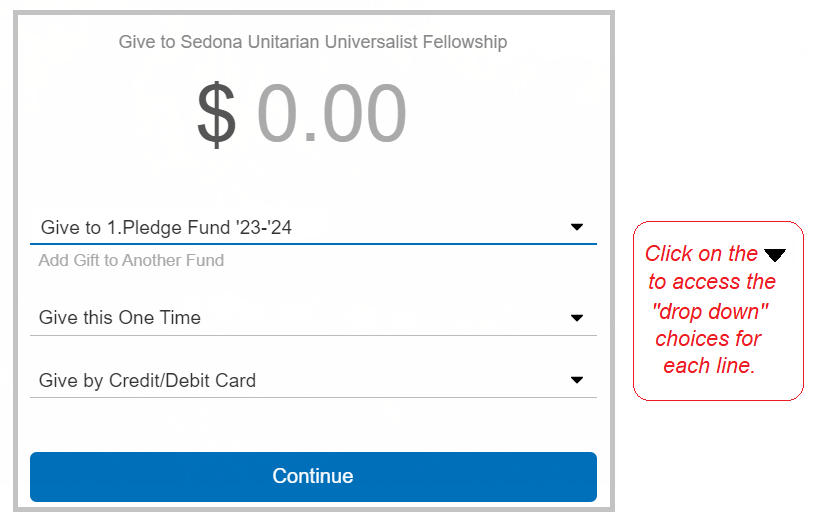 On the next screen (shown in sample on the right), you will be prompted to enter the payment amount in dollars and cents.
Click on the drop-down arrows to make your selection for each of the next 3 lines. All of the available choices are listed below. Then click Continue to provide additional details for your contribution.

SUUF Pledge Drive for 2023-24
Thank you for submitting your pledge form for the year ahead. When setting up automatic payments to be made by credit/debit card or directly from your bank account, please be sure to select Pledge Fund '23-'24 to ensure that the funds are allocated correctly. The payment frequency should match what was indicated on your pledge form.
If you have any questions or need assistance setting up payments, feel free to email us at president@sedonauu.org.