Our Elected Leaders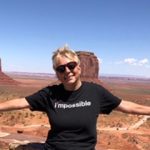 Chris Seeholzer
President
Email: president@sedonauu.org
Gary Stewart
Treasurer
Email: treasurer@sedonauu.org
We are pleased to welcome Gary to our Board, filling the position previously held for several years by Tracy Young, who has moved away from the Sedona area.
Pat Kopitke
Secretary
Email: admin@sedonauu.org
Eddie DeJarnette
Member-at-Large
Helen Knoll
Member-at-Large
Email: helen@sedonauu.org
In her role as a new member of our Board, Helen has graciously offered to send get well wishes, sympathy cards, messages of encouragement or congratulations. Please contact her to let her know of anyone who may appreciate a note of cheer.