Reverend Anthony shares his original poetry and hosts this special SUUF Worship Service, featuring original and favorite poems presented by SUUF Members and Friends along with music from Susannah Martin.
"Poetry may make us a little more aware of the deeper, unnamed feelings which form the substratum of our being" ….T.S. Eliot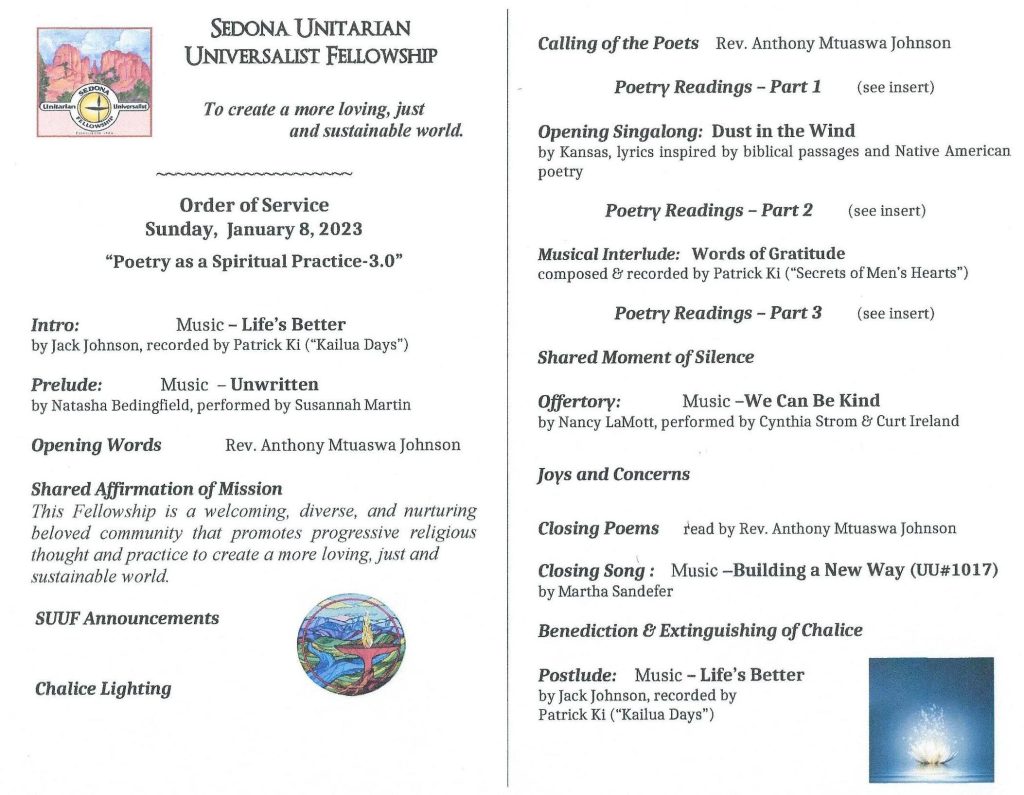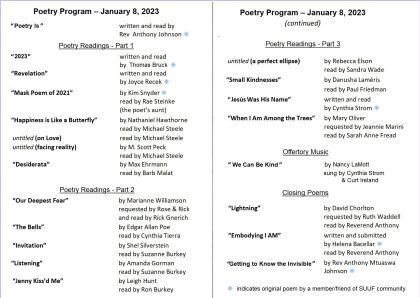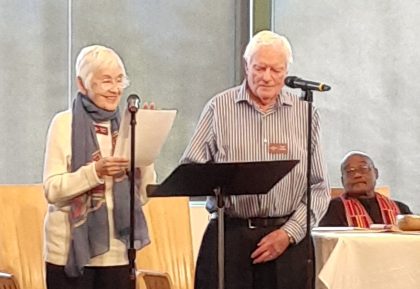 This in-person service was held in the sanctuary at the JCSVV, located at 100 Meadowlark Drive.
******
Previously-recorded services from September 2020 through April 2022, as well as more recent services from Fall 2022, continue to be available for viewing on our YouTube channel and may be easily accessed from the posting for that week's service.