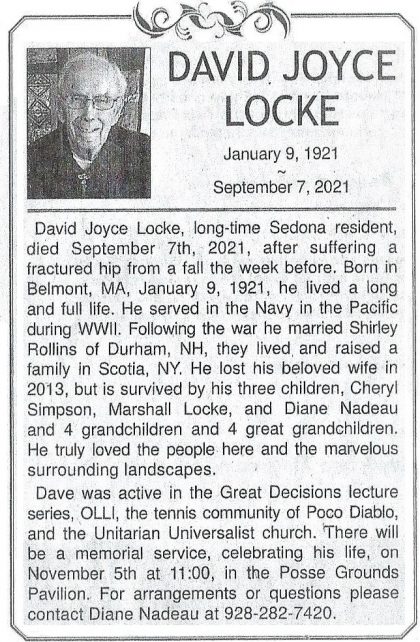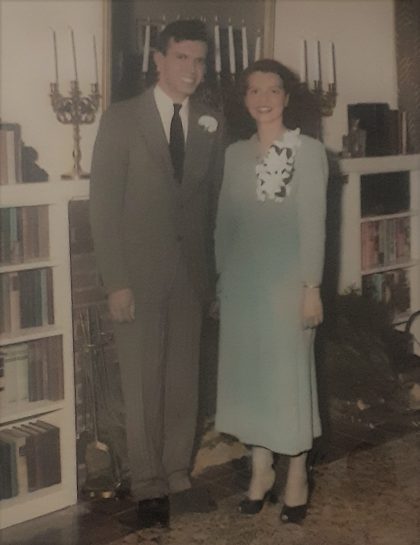 Shirley Rollins and David Locke were married on February 7, 1948. After raising their 3 children in upstate New York, they moved to southern Arizona and Tucson in 1972. They moved to the Verde Valley/Sedona area in 1985, and were among the earliest members of the Sedona Unitarian Universalist Fellowship.
Theirs is an inspirational story for our congregation and all UUs, and we deeply appreciate their generous bequest to our Fellowship.
Their daughter Diane Nadeau is a member of our Fellowship and shares these memories of her parents, including some newspaper articles that identify a more in-depth account about Dave & Shirley and their life-style approach to live the UU values.
"My father, David Locke, grew up in a Unitarian family in Belmont, MA. His mother and father took in a Jewish refugee family from Europe in 1938." 
"He and my mother Shirley supported the Fresh Air Fund for Kids during the 1960s. Mom was one of the leaders and organizers in 1966. The 'Fresh Air' program allowed inner-city children to spend 2 weeks in the country during the summer school vacation. My family hosted lots of kids over many years from NYC. In 1965 we stopped in the Bronx to pick up two sisters who had spent summers with us so they could join us for the day at the New York World's Fair. It was special fun for me to have a new sibling during those times."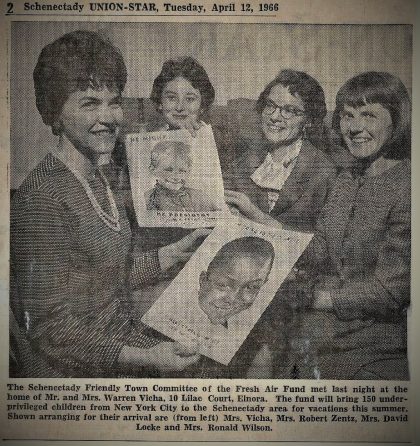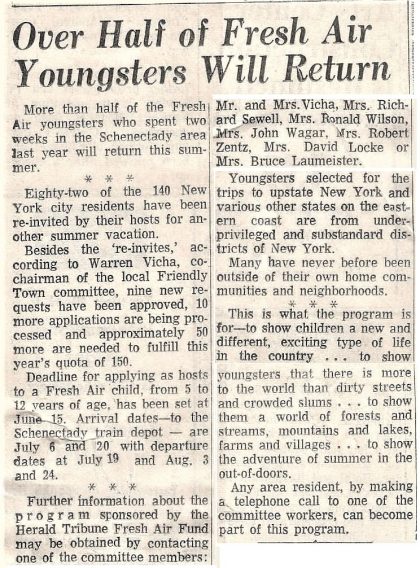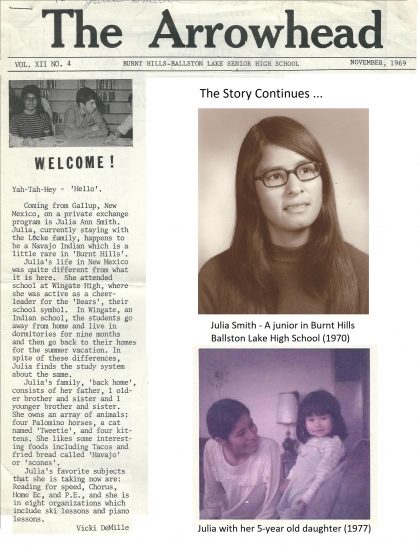 "My parents were keen on the Foreign Exchange Program offered at my High School BH-BL in Ballston Lake, NY. They developed the idea to have a child come live with us my Junior year.
With the help of our UU church in Schenectady NY, we found 3 girls in Gallup, NM who were hoping to be considered for the 'exchange'.
We interviewed them and chose Julia Smith from Wingate Navajo High School in 1969. She was also a Junior in my school for the year through 1970. Since my brother and sister were in college, she had a bedroom all to herself. What a great experience for my school, my family, and Julia."
A few more memories from a life well-lived