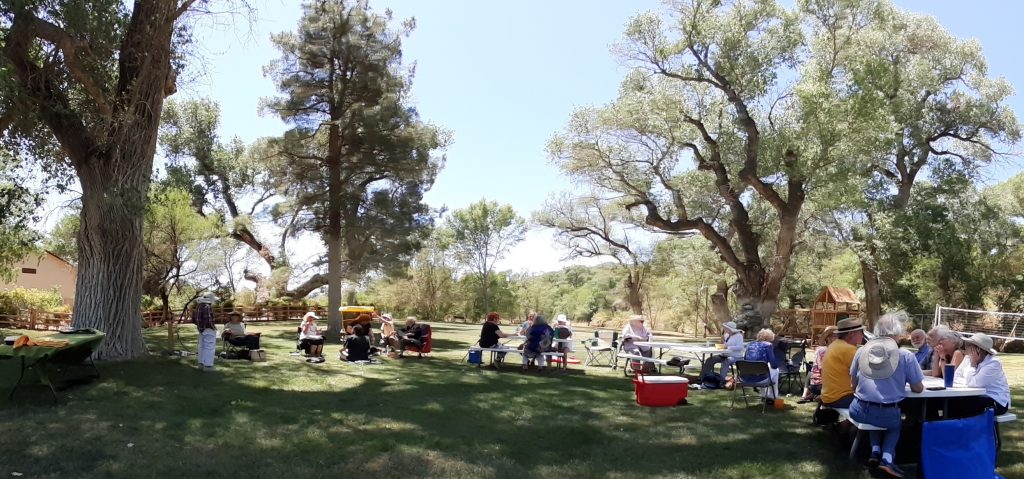 After more than a year of social distancing, SUUF was able to once again hold our Annual Picnic. About 30 members and friends enjoyed picture-perfect weather under the cottonwood trees in Oak Creek Valley. Kudos to Tracy & Ken for making the arrangements on short notice.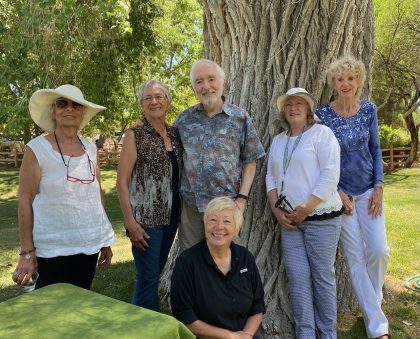 The highlight of the gathering was welcoming our newest members: Sandy, Tanya, Paul, Pamela, and Helen, each of whom signed their name in our Fellowship book and received a flower.
Chris Seeholzer led the ceremony not only as our president, but also adopting the role of the minister after nearly a year of being "on our own", and she shared inspiring words for everyone present.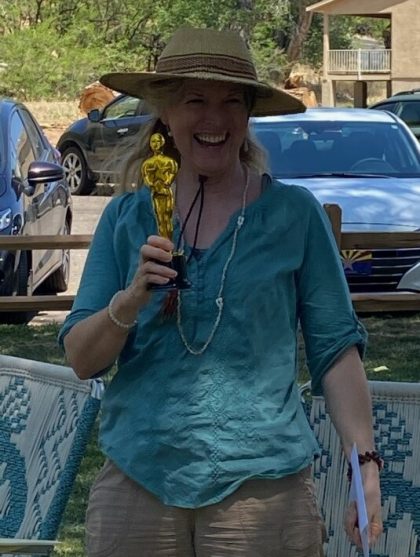 She also acknowledged efforts by members of the Leadership Development Committee, Committee on Ministry, Worship Team,  Ministerial Search Committee, Board of Directors, and other individuals who stepped up to get us through this year of challenges.
Special recognition was given in the form of an Academy Award to our musical-and-video-director-extraordinaire Susannah Martin for her invaluable contributions to our virtual Sunday services each week. Susannah gave a gracious acceptance speech, recognizing the efforts of others and of the fellowship itself.
More picnic pics: